we offer all kind of House Construction, Home Building works, House Renovations, House Repairing works on the island of Crete
WWW.CRETE-HOUSE-BUILDERS.COM
Our goal is to provide quality, on time, projects
Welcome to

WWW.CRETE-HOUSE-BUILDERS.COM

house constructions - Building - repairs
House Construction / Building,
House Renovations,
House Repairs,
ANY KIND OF HOME BUILDING / RENOVATIONS / REPAIRS etc – See full list further below (apart of electrical, plumber works, home appliances repair)
We have 20+ years of experience on house building works on Crete.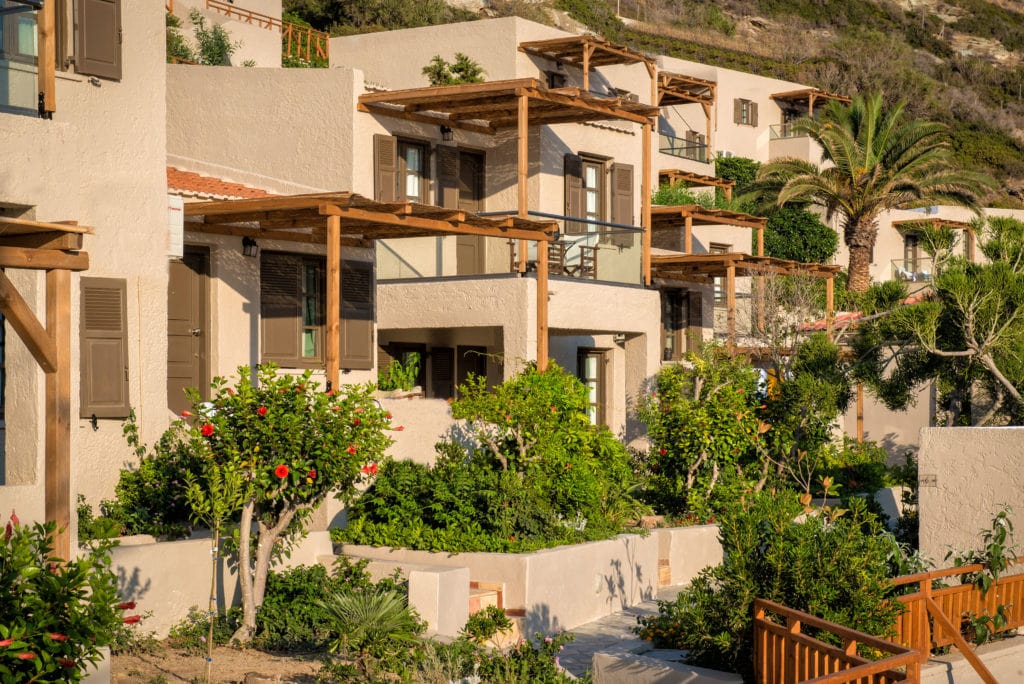 General House Constructions – House Builders Works on the Island of CRETE, HELLAS
We offer all kind of House Constructions, Home Building and House Renovations, House Repairing works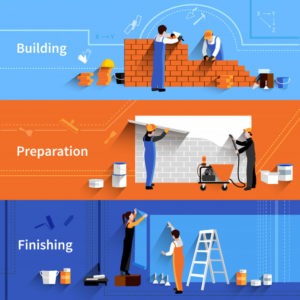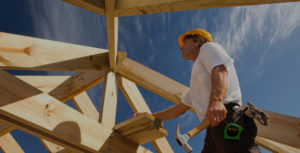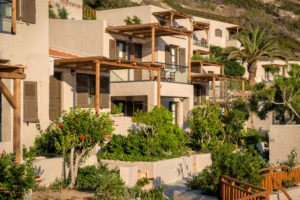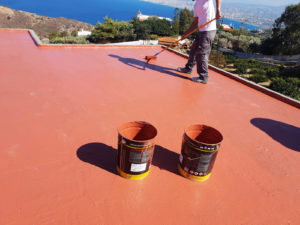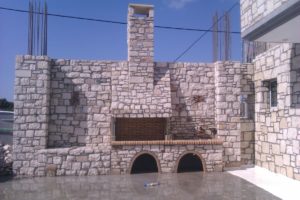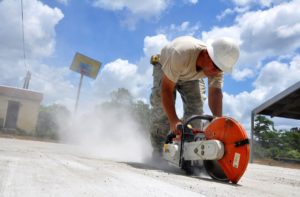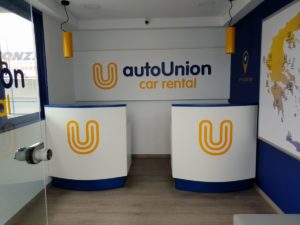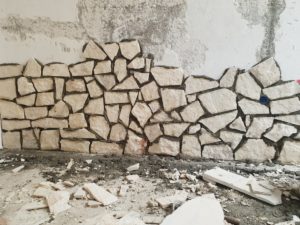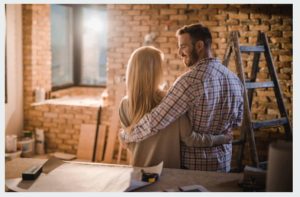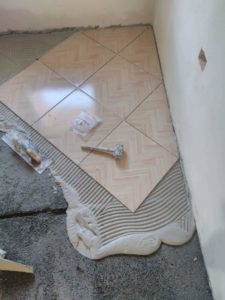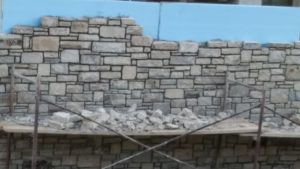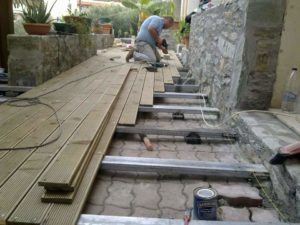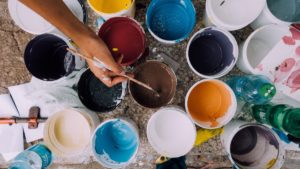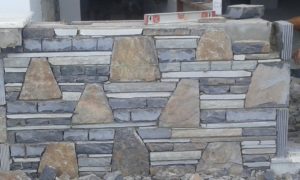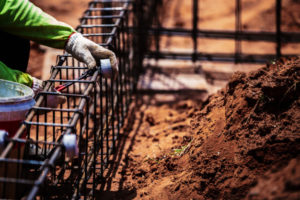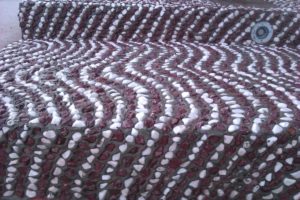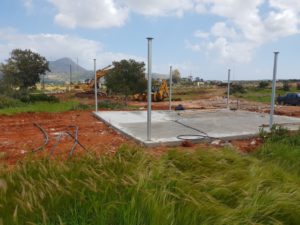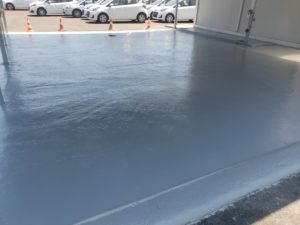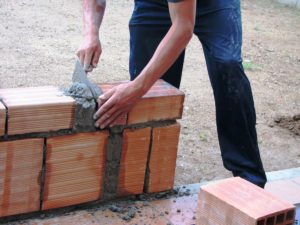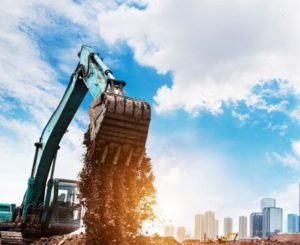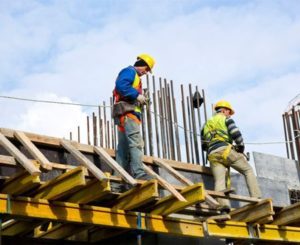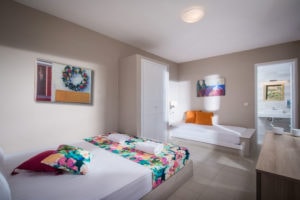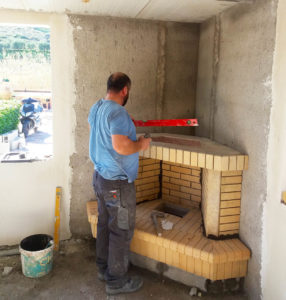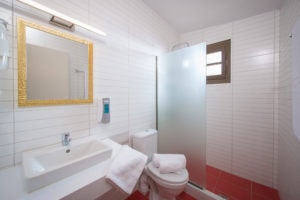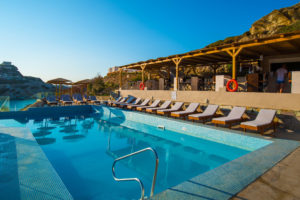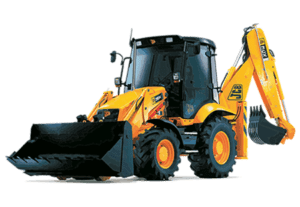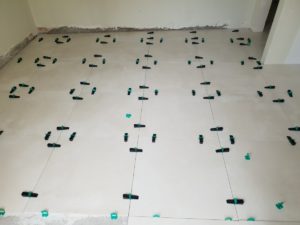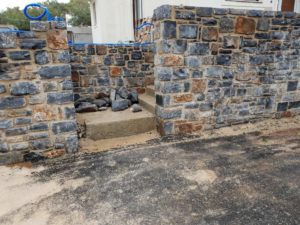 House Construction
We are expert House Constructors since 1998 and offer quality construction works of houses in a timely manner, being professional and reliable house constructors

House Reparing
House repairing works (apart of electrical, plumber works, home appliances repair)

House Painting
Affordable House Painting services. We provide Internal and external house paintwork services

We provide all kind of home placement of Flooring and Tiles for pavements, bathrooms and kitchens alike. Tile placement (wall and floor) for any part of the house: Living Rooms, Kitchens, Bathrooms, Terraces, Balconies, Swimming Pools

Bulk Earthworks & Landscaping
Configuring the Soil, Earthworks and Landscaling. Earthworks Soil Amendments

Landscape & Gardens Design
Landscaping and designing of gardens

Construction of Swimming Pools
Construction of exterior and/or interior Swimming Pools

Interior Design Renovations
Interior design house renovation works

Exterior Design
Exterior design house works

House Building
We are expert Housebuilders since 1998 and offer quality building of houses in a timely manner, being professional and reliable house builders

House Renovations
We help you and provide ideas and expertise with you home renovation works. With the help of our designers, architects and recommendations with our 20+ years experience we help you plan and select the right materials and options for your house renovation project

We provide all types of plastering services. Plaster is a building material used for coating, protecting and decorating external /internal walls and ceilings. It can also be used to create architectural mouldings such as ceiling roses, cornices, corbels. Types of plaster by binder: Gypsum plaster, Lime plaster, Cement plaster, Clay plaster

More info about Plastering - Home Plasterwork

Construction of Fire Places
Construction of custom made Fire Places, or implementation of prefabricated Fire Places

Hardwood Flooring
Affordable Hardwood Flooring services. Parquet, plank and herringbone with a wide range of wood species, floor types, colors, textures. Highest quality of Solid hardwood flooring for your house wooden floors. CRETE HOUSE BUILDERS offers top Hardwood Floor Refinishing Services in Crete

Stone Working Masonry
Stoneworks Masonry - Interior and Exterior Masonry. Stone Carving masonry. Stonemasonry or stonecraft: We construct Stone Buildings, structures, and Stone Walls (internal or external) using stone as the primary material. Stone Veneers used as a protective and decorative covering for interior or exterior walls and surfaces.

We provide all kind of home isolation services (Insulation). On the Island of Crete due to the warm climate House Thermal Insulation is almost mandatory, but so it also Humidity Insulation (Moisture Insulation) that can cause several issues and severe damages. Other house service we provide is House Acoustic Isolation (house soundproofing / insulation). We provide all the House Insulation tips in order you save money and energy and live in a healthy environment. Learn how to properly insulate a house. We are experts in and provide all kind of home insulation services (e.g. Roof Insulation, Thermal Insulation, advanced waterproofing insulations for Basement Walls, Swimming Pools, Water Tanks

Pergolas Implementation
Construction and Implementation of Wooden, Metallic or Aluminum Pergolas

and many more house works...
Installing granite/marble, furnaces, fences, concrete driveways, concrete installations, constructions with reinforced concrete, roof/decks installation, patio creations, excavations, fencing, flooring, framing, drywall implementation, concrete construction, deck construction, deck repair, plastering, flooring, smoothing pavements, mold removal, durable concrete coating, concrete sealers & dustproofers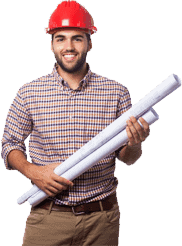 Get your free consultation
Get in touch and we will visit you and discuss your project and offer our free consultation and best pricing options for any kind of house building/construction/house repair/home renovation etc project.
How to build a house on Crete
HOW TO Purchase your LAND PLOT and BUILD your HOUSE PROPERTY IN CRETE, GREECE

THE LAWYER:
It is highly recommended to have a Lawyer to handle all the legal work for you. The simplest way is to grant him Power of Attorney to buy any property you like in Crete on your behalf.
With a Power of Attorney the Lawyer can arrange all the necessary steps to purchase your chosen property on your behalf during your absence. The Power of Attorney can be cancelled at any time. The contract to give/cancel Power of Attorney to a Lawyer has to be made by a Notary Public. Or, when you are not in Crete, it can be made via the Greek Consulate in your country.
As part of the services we can provide we will introduce you to a Lawyer who is recommended by the British Embassy in Greece.
Prior to Greece joining the European Union it was not possible for foreign nationals to purchase properties in Greece . However since joining the EU it is possible for other EU citizens to purchase property in Crete. As an EU-citizen you have the same rights and obligations as any Greek and therefore it is possible to buy. Non EU-citizens, on the other hand, should apply to the Council of the Local Prefecture, who grant permission.

The legal procedure to purchase property in Crete
basically consists of the following:

TAX NUMBER:
The local tax office can give a Tax Number, which is required to purchase a property in Greece. To obtain this Tax number you will need to provide your passport and a full birth certificate. The full birth certificate must show the names of both your parents.

TECHNICAL SURVEY:
In addition there is an option to ask a Civil Engineer to complete a technical survey to check the construction and condition of the property.
(Link: Technical Chamber of Greece – qualified licensed engineers in Greece)

TOPOGRAPHICAL PLAN:
It is necessary to have a topographical plan made of the property in case there is no up to date one at present. A Civil Engineer makes this topographical plan.

ENERGY EFFICIENCY LABEL:
This certificate shows how much energy a property consumes, and how much carbon dioxide it emits into the atmosphere, grading the property from A to G (similar to the way in which household appliances are categorized in electrical shops with A the most efficient rating). The certificate is valid for 10 years. A Civil Engineer can make this certificate.

PRE-CONTRACT:
It is recommended to make a pre-contract (see above). The aforementioned deposit stays on the customer account of the Lawyer until the legal search, the technical survey and the topographical plan is done with a positive result. Only then will the deposit be given to the vendor.

CONTRACT:
A Notary Public always executes the contract for the property transaction. The Notary Public calculates the officially estimated price of the property. This "officially estimated price" (the Tax value) is assessed by the tax office and is usually lower than the true purchase price.
The vendor and the purchaser can sign only contracts with a very low assessed tax value. Otherwise they need the signature of a Lawyer. One Lawyer signs for the purchaser, another one for the vendor.

LAND REGISTRY:
Immediately after exchange of contracts the new owner will be registered in the Land Registry Bureau. This is the definite and irrevocable proof that the purchaser now owns the property!
(Link: Hellenic Land Registry – CADASTE of Greece)

EXPENSES:
The Purchaser pays the Purchase tax, the fee for the Notary Public and the legal fees. These are calculated on the tax value of the property. The purchase tax is between 9%-13%. However in areas where there is no fire station the tax is lower and begins at 7%. The fee for the Notary Public is about 2.5%. The legal fee is about 1.5%. There is also a small fee to register the new owner at the Land Registry Bureau.

As a guide you can expect the total cost of purchasing a property in Crete is about 10% on top of the purchase price.

Additional information that might be useful
when you want to purchase property in Crete , Greece:

PROPERTY MANAGEMENT SERVICES:
During your absence from the property, to give you peace of mind our Property Management services can provide all your maintenance requirements ensuring they are carried out according to your specific instructions. This includes a regular inspection of your property, cleaning services, gardening, payment of bills and other services upon request.

BANK ACCOUNTS:
To purchase property in Greece it is not necessary to have a local Bank Account. Normally the money transfers through the customer account from your Lawyer.

However, once you have purchased a property it is useful to have a Bank Account and the best way is to go to a local branch, which co-operates with your local bank in your own country.

TAX DECLARATION:
As a property owner in Greece, you will be required to complete a Tax Declaration Form at the end of each tax year, and you will have to employ an accountant to do this.

This does not mean that you will have to pay tax to the Greek Government.

All transfers of monies from abroad are supported by a document of Bank Transfers ("pink slip") issued by the local bank in Greece. This pink slip acts as a receipt and will be required to be shown to the tax office as proof that income was not derived in Greece.
(Tax Office – Greece – find tax info for Greece)

PROPERTY TAX:
You will only be required to pay annual property tax on a property if the assessed tax value is higher than 175,000 Euros or 350,000 Euros for couples.

LOCAL TAXES:
Owners of properties are subject to a very small Public Tax which is payable with the Electricity bill. The electricity bill is issued every two months and the Tax is such a small amount it is not a significant consideration.

PROPERTY INSURANCE:
If you want to insure your property against damage, theft, fire etc you can do this through any Bank, Post Office or you can ask any local insurance company.

TESTAMENT:
As a property owner in Greece, it is advisable to make a Greek will.

WATER:
In most places there is mains supply and it is very easy and cheap to get water.

ELECTRICITY:
If the property already has its own meter, your Lawyer can easily get the electricity (re-) connected. To grant electricity to a property (to get a new meter) a certificate is required that the property meets all the regulations. An electrical plan of the building has to be presented. Your Lawyer can arrange this in co-operation with an Electrician.

SEWAGE SYSTEMS:
A new central sewage system is currently under construction in Crete. Depending on the location of your property it may be possible for your pipe work to be connected to the central sewage system. Failing this a septic tank will be required.

Information about building a new house and/or renovating an existing property:

PLANNING PERMISSION:
Planning permission is not required if the property is basically habitable, unless there are going to be significant extensions.

Inside villages and towns planning permission can usually be granted for any plot. It is normally allowed to build on 70% of the ground area. Usually you can build a two-storey house with a maximum of 400 square meters.

Outside the town-planning zone you will require permission from the Forestry Department and the Archaeological Department and there has to be frontage to a principle municipal road.

If the plot is within 750 meters distance from the town-planning zone permission can be granted for plots of 2,000 square meters or more. In this case it is normally allowed to build a two-storey house with a maximum of 200 square meters.

Otherwise, the plot has to have a minimum size of 4,000 square meters. Permission would be granted for a two-storey house with a maximum of 200 square meters.

Other rules apply for commercial properties.

Planning permission will only be granted if detailed plans are presented. As part of our service we can introduce you to experienced local English-speaking architects who will give you advice, complete the drawings and obtain planning permission, and complete the whole process for you.

The cost of the work of the architect and the planning permission depends of the size and the type of the property.

BUILDING COSTS:
Building costs will vary according to the specification of materials, the size and the location. Renovating an old stone house or ruin is often less expensive than a new build. A guide to the cost of the renovations is about 700 Euros per square metre excluding the purchase price and the cost of planning permission. This is comparable to the cost of a new build, which will normally come in at approximately 1,300 Euros per square meter excluding the land and planning permission.

In addition to being able to offer Architects services we can also introduce you to experienced official builders who can do the work for you in your absence. They do of course work with specified contracts and payment can be made by installments at the different stages of the build, with the final payment only being due on the completion of satisfactory work.

Useful Source of Info on Greek Public Administration:

The Portal ERMIS is the Central Portal of the public administration by providing citizens and businesses and electronic information services

Internal Revenue Services DOY – Greece


SOURCE: http://www.nikou-realestate.com/
What is the legal procedure for building a house on Crete
Plans and Studies
In this phase, we make the plans of the whole project, depending on your needs and on the land of the plot. The most important studies needed for the Building Permit and the Construction are the following:
-Architectural Studies
-Exterior Space Design
-Energy Studies
-Structural Design

Construction Cost – TimeSchedule
After the completion of the studies we create the analytical construction budget and the time schedule from the day of issuance of the building permit to the day that the project is ready.

Building Permit
The building permit is an important part of the construction phase as all the necessary studies are delivered to the local Building Serviceand after theissuance of the Building Permit, we can begin the works of the construction.

Construction Supervision
The first part of the construction phase includes the collection of the offers for the working crews and the materials, to achieve the optimal solution financially and technically, stepping on the budget that is already estimated from the architectural studies phase. The construction is carried out by experienced crews, chosen by our engineers, who supervise the works of every aspect of the construction process. The owner is informed every week for the process of the construction with full financial and technical details such as materialselection or architectural preferences.
Cost of building a house on Crete Greece
How much does it cost to build a House in Crete?

How much does it cost to build a Villa on Crete?

Hereby we provide you some INDICATIVE costs and pricing (for building materials including builder and architect/engineer work cost) for a simple house construction of e.g. a house of  110 sqm house. Calculate an estimated cost of around 1.350 Euros/m (total for the house is 140.000 Euros). This is the cost for the complete house construction – the value of the land plot you will buy or already possess is not included in the calculation as well as the earthworks and the configuration of land space
| | | | |
| --- | --- | --- | --- |
| Engineer/Architect & Building Permission | 4% | 5.700 | Euro |
| Excavations / Earthworks | 2% | 2.900 | Euro |
| Skeleton – Armed Concrete  | 19% | 28.000 | Euro |
| Stonework, Bricks/Stones etc  | 4% | 6.000 | Euro |
| Marble works  | 3% | 4.800 | Euro |
| Plasters | 6% | 8.700 | Euro |
| Floorings  | 8% | 11.800 | Euro |
| Glass panes  | 3% | 4.200 | Euro |
| Insulation | 3% | 4.200 | Euro |
| Smithy banisters etc | 2% | 2.900 | Euro |
| Paintings  | 7% | 10.400 | Euro |
| Types of Hygiene – Tiles – Taps etc  | 5% | 7.400 | Euro |
| System of Heating  | 4% | 5.500 | Euro |
| Frames, Doors, Wardrobes etc  | 7% | 9.500 | Euro |
| Furniture's of Cooker  | 5% | 7.300 | Euro |
| Electric installation  | 5% | 7.000 | Euro |
| Installation of Water supply, Drainage, Gas  | 5% | 7.100 | Euro |
| Other Works (Fireplace, Terraces, etc)  | 3% | 4.500 | Euro |
| Remaining works  | 5% | 7.400 | Euro |
|   |   |   |   |
| TOTAL COST | 100% | 145.300 | Euro |
As we mentioned above these are indicative costs are for a simple house construction. Most often customers design houses  quoted at min. 1.500 Euros/m
Building costs per sqare meter on Crete Greece
An average estimated cost per square meter for a quality / average luxury house is around 1.350 Euros/m (it would vary from 1.000 Euros/sm to 1.700 Euros/sm, depending on the choises of the building materials and furnitures etc). This is the cost for the complete house construction (including Architect/Civil Engineer studies, Building Permittion) – extra would be the value of the land plot you will buy or already possess (obviously land values vary a lot – not included in the calculation), as well as the earthworks and the configuration of land space.

Buy a House on Crete Greece
Legal & Technical requirements for building a house on Crete
Building Permits – Planning Permissions > for getting the latest and official info and details regarding Building and Construction laws on Crete/Greece, limitations, requirements, please contact or visit:

MUNICIPALITY of HERAKLION, CRETE
Division of Building & Construction Permits (online option: Open Governance​)
Address: Daskalogiannis square (Πλατεία Δασκαλογιάννη)
Phone: +30 2813 409343, +30 2813 409380
Fax: +30 2810 343314
Email: [email protected]
(its right on the center of Heraklion town, CRETE)

Energy Performance Certificates

Certification Of Electrical Installations – PPC Certificates

Legalization Of Illegal Constructions And Uses

Static Evaluation Of Buildings

Fire Safety Certifications > consult with Pirosvestiki Ipiresia – Heraklion
(Fire Department Heraklion CRETE)
Fire station in Heraklion
Address: Plateia Kiprou, Heraklion, 712 01
Phone: +30 281 340 7000
How to find Lawyers, Architects, Civil Engineers, Designers on Crete
Where to buy house building, renovation, repairing materials
One way to find your building etc materials is to consult a local printed directory of building materials provides, or you may obviously search these online. We are more than happy to provide advice and contact address details to the all the various professionals we recommend for you to visit and make your own choises
How to choose your house builder / constructor / subcontractor
What we have done
Our Construction Works
(Building – Renovation – Repairs)
what our customers say on us

Maggy Davies
Expatriate on Crete
If you are looking for some awesome, professional builders on Crete for your construction project, these are the guys I highly recommend. Their friendliness and result-driven approach are what I love about them.

Manfred Schwarz
House owner on Crete
the staff at Crete House Builders company were positive people, easy to communicate and delivered the renovation work as agreed and in time. Thank you again for your services!
George Kokologiannis
Entrepreneur
We have used CRETE HOUSE BUILDERS in several different building projects and reparation for our offices and have always been more than happy with their work.
Irini Xylouris
Apartments for rent on Crete
Lefteris' team are very professional and easy to deal with. They are fast builders, reliable and offer affordable pricing for their building services. Highly recommended…
Saverio Sicuro
Expatriate on Crete
Crete House Builders sono abili costruttori, muratori esperti in ogni settore. Offrono i loro servizi  a prezzi contenuti e sono veramente dei professionisti.
Lygaria Beach Hotel
Hotel in Lygaria, Agia Pelagia, Crete
We highly recommend CRETE HOUSE BUILDERS for any building renovation. They always delivered on time and provided us quality work every time we used this company.  Last year we used them again for our complete and vast renovation of all our hotel rooms and main hotel building.
we have 20+ years of experience on building works on Crete Island.
We offer House Construction / Building, House Renovations, Repairs, Stone Carving, Flooring, Tiling, Painting, Insulation, Plastering and more…

ANY KIND OF HOME BUILDING / RENOVATIONS / REPAIRS Services on CRETE
(apart of electrical and plumber works)